EQUESTRIAN CHAMPIONS
LEAGUE
For over 50 years, the management of PT. Prima Berkuda Indonesia have a combined expertise in the equestrian industry worldwide. With our continuous support, both our athletes and horses have competed at international and national levels.

Based on our expertise, passion and ongoing commitment in the equestrian industry, PT. Prima Berkuda Indonesia is forming the Equestrian Champions League 2020 (ECL).
We have two venues to host this league, Equinara Horse Sports - Jakarta International Equestrian Park Pulomas and APM Equestrian Center, Tigaraksa - Tangerang.

These two entities have been appointed as the official venues for the 2018 Asian Games, specifically in Equestrian sports and Modern Pentathlon respectively.
Equestrian Champions League (ECL) is a competitive league series focused on three Equestrian disciplines, established in two of Indonesia's leading equestrian centers, complemented with equine learning, eating and drinking festivals, horse and rider welfare.

ECL will hold a total of 6 league series, which consist of 3 series in Equinara Horse Sports - JIEPP and 3 series in APM Equestrian Center, each series will be held over 3 days.

ECL looks forward to taking the event to a new level in terms of professional organization and exposure in the mainstream and social media.
LEADERBOARD
List of leaders from Equestrian Champions League 2020
ECL Top 5 Show Jumping Team Competition League
| Rank | Team | Point |
| --- | --- | --- |
| 1 | Drupadi Team | 35.0 |
| 2 | Laksmana Team | 24.0 |
| 3 | Anoman Team | 20.0 |
| 4 | Sadewa Team | 8.0 |
| 5 | Nakula Team | 5.0 |
ECL Club Ranking
| Rank | Club | Series 1 | Series 2 | Series 3 | Series 4 | Series 5 | Series 6 | Total |
| --- | --- | --- | --- | --- | --- | --- | --- | --- |
| 1 | Equinara Horse Sports | 149 | 77 | 158 | 224 | 134 | 139 | 881 |
| 2 | Aragon Equestrian Sport | 40 | 150 | 194 | 109 | 160 | 176 | 829 |
| 3 | Kurnia Stable | 166 | 173 | 114 | 106 | 86 | 135 | 780 |
| 4 | APM Equestrian Center | 15 | 64 | 113 | 68 | 80 | 81 | 421 |
| 5 | ZZ Stable | 51 | 78 | 65 | 85 | 83 | 42 | 404 |
| 6 | Anantya - Zaganosh | 52 | 70 | 0 | 58 | 0 | 70 | 250 |
| 7 | Highland Equestrian Centre | 15 | 15 | 40 | 35 | 50 | 25 | 180 |
| 8 | DNV Equestrian Pamulang Centre | 0 | 0 | 16 | 16 | 79 | 55 | 166 |
| 9 | Andalan Stable | 0 | 0 | 0 | 4 | 30 | 55 | 89 |
| 10 | Anantya Riding Club | 75 | 10 | 0 | 0 | 0 | 0 | 85 |
| 11 | Branchsto Equestrian Park | 10 | 31 | 0 | 0 | 0 | 36 | 77 |
| 12 | Pegasus Stable | 0 | 30 | 0 | 24 | 6 | 10 | 70 |
| 13 | NPC Elang 45 | 15 | 24 | 0 | 0 | 25 | 0 | 64 |
| 14 | Pamulang Equestrian Centre | 43 | 15 | 0 | 0 | 0 | 0 | 58 |
| 15 | Equinara Shadike | 30 | 15 | 0 | 0 | 0 | 0 | 45 |
| 16 | Gamma Stud & Clinic | 8 | 0 | 4 | 6 | 12 | 0 | 30 |
| 17 | Djiugo Arthayasa | 18 | 10 | 0 | 0 | 0 | 0 | 28 |
| 18 | Almor Stable | 10 | 0 | 6 | 6 | 4 | 0 | 26 |
| 19 | D-Riders | 10 | 15 | 0 | 0 | 0 | 0 | 25 |
| 19 | Equinara MU | 0 | 25 | 0 | 0 | 0 | 0 | 25 |
| 19 | MU Equestrian | 25 | 0 | 0 | 0 | 0 | 0 | 25 |
| 19 | Shadike Stable | 25 | 0 | 0 | 0 | 0 | 0 | 25 |
| 23 | Pordasi Kota Semarang-Santosa Stable | 10 | 10 | 0 | 0 | 0 | 0 | 20 |
| 23 | Santa Monica Stable | 10 | 0 | 10 | 0 | 0 | 0 | 20 |
| 25 | Pandesa Riding School | 16 | 0 | 0 | 0 | 0 | 0 | 16 |
| 26 | Bandung Equestrian 70 | 15 | 0 | 0 | 0 | 0 | 0 | 15 |
| 26 | Bosco - Pamulang Equestrian | 15 | 0 | 0 | 0 | 0 | 0 | 15 |
| 26 | JN Sport Horse | 15 | 0 | 0 | 0 | 0 | 0 | 15 |
| 26 | Trijaya Equestrian Centre | 0 | 0 | 0 | 15 | 0 | 0 | 15 |
| 30 | W-Equestrian Arthayasa Stable | 12 | 0 | 0 | 0 | 0 | 0 | 12 |
| 31 | Equinara Royal Horse Sport Bali | 0 | 10 | 0 | 0 | 0 | 0 | 10 |
| 32 | Bosco Al wafi Pamulang | 0 | 8 | 0 | 0 | 0 | 0 | 8 |
| 33 | Royal Sporthorse Bali | 0 | 4 | 0 | 0 | 0 | 0 | 4 |
| 34 | Andiga Equestrian | 0 | 0 | 0 | 0 | 0 | 0 | 0 |
| 34 | Bimalukar Stable Jonggol | 0 | 0 | 0 | 0 | 0 | 0 | 0 |
| 34 | Equinara TKM | 0 | 0 | 0 | 0 | 0 | 0 | 0 |
| 34 | JB Stable Budiluhur | 0 | 0 | 0 | 0 | 0 | 0 | 0 |
| 34 | Kentauros Stable | 0 | 0 | 0 | 0 | 0 | 0 | 0 |
| 34 | Pordasi Banten-SMA 68 Jakarta | 0 | 0 | 0 | 0 | 0 | 0 | 0 |
| 34 | Pordasi Papua | 0 | 0 | 0 | 0 | 0 | 0 | 0 |
| 34 | SKJP Stable | 0 | 0 | 0 | 0 | 0 | 0 | 0 |
| 34 | Bandung Equestrian Horse Club | 0 | 0 | 0 | 0 | 0 | 0 | 0 |
Be A Part
of equestrian champions league
champions league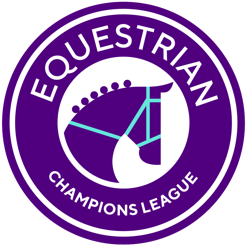 Equestrian Champions League 2020
Countdown to Series 6
News & Events
Check our latest news